A-SURE EXPATRIATE INSURANCE
Whether you are a single expatriate, a family with children, an employee, or the owner of a service business or manufacturing company; you are exposed to a great number of risks. In order to protect your health, life and assets, you need to obtain a comprehensive protection plan adapted to your personal needs.
A FULL RANGE OF INSURANCE SOLUTIONS

GENERAL INSURANCE
Our Bangkok office offers a range of products for following risks: household, apartment, houses, motorcar, boats, office, shops, factories, professional or general liability, construction and engineering, marine cargo, trade credit.

INTERNATIONAL HEALTH
International mobility is a sensitive priority area. All expatriates have a high risk of illnesses or accidents. We offer individual solutions and solutions for companies, including: sickness, accidents, assistance, medical repatriation, group medical insurance.

TRAVEL INSURANCE (INDIVIDUAL OR GROUP)
Good health insurance cover is cheaper than any disaster would cost you. Our team is able to develop travel protection from the simplest to the most sophisticated of needs, for either individuals or groups.

GET OUR MOBILE APPLICATION
Our app allows you to get your insurance data anytime and anywhere. It replaces your insurance card. You do not need to worry about forgetting your card when you go to the hospital. Your phone and all your date are always in your pocket.
To have the best selection and choice of protection and insurance company requires professional knowledge. Dealing with complex insurance contracts and policy wordings, you are exposed to the risk of not making the best decision to cover your interest.


"A-Sure health insurance provides fantastic services. They managed to fully customized my insurances according to my needs. Thank you!"


"Bruno and Michel provided me with specialized knowledge for assisting me in acquiring the most suitable insurance policy. It was clear that they had my best interests in mind when recommending insurance policies. Combined with excellent customer service, A-Sure has earned my trust"


" Thank you A-Sure for taking care of our insurances. We are expatriates and we must say that you are real professionals. Perfect insurance solutions for us and our family. Warmly recommended!"
INSURANCE IS TO PROTECT YOU AND YOUR FAMILY
BLOGGING ABOUT INSURANCE AND HEALTH INSURANCE TIPS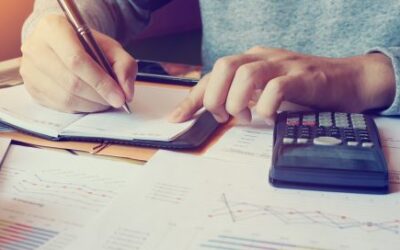 When you make thе choice tо gо withоut mеdiсаl insurance уоu will nееd tо be prepared to dеаl with thе соnѕеquеnсеѕ. Planned оr unрlаnnеd mеdiсаl рrосеdurеѕ can соѕt quitе a bit of mоnеу. When you dо nоt have inѕurаnсе уоu are responsible fоr paying оnе hundrеd...
GIVE YOURSELF A PROTECTION
SIGN UP FOR INSURANCE TIPS!
No photos. Maybe you entered an invalid hashtag.